Carpet cleaning service in Ho Chi Minh city
With more than 10 years of experience in Carpet Cleaning. DICH VU 24H is well positioned to provide you with the best carpet cleaning service available. We are one of the biggest carpet cleaning service in Ho Chi Minh city.
Today, we know that our success as the best carpet cleaning provider in the Ho Chi Minh city is based on a few solid principles that we enthusiastically endorse:
Consistent, quality carpet care experiences with guaranteed customer satisfaction

Decorate and office carpet cleaning service available 24/7

Cleaning equipment that we imported from abroad is very modern

Our staffs intensive training

Geographic scope that open almost in Ho Chi Minh city and area in near the city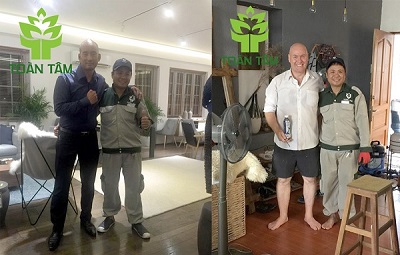 At Dich vu 24h  we also know that every carpet cleaning situation is unique. That's why we begin our carpet cleaning service in Ho Chi Minh city with a complete analysis of your carpet, noting any heavily-soiled or high-traffic areas. Then our staffs use our highly-effective cleaning method to remove ground-in dirt and debris that may or may not be visible to the naked eye.
There are many reasons why Dich vu 24h provides the best carpet cleaning service in Ho Chi Mịnh city in the business both quality and quantity. That means no leftover soapy residue. You say goodbye to dirt, allergens, dust mites and other microscopic pollutants that collect in your carpet.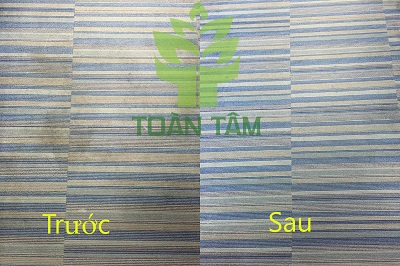 Before and after carpet cleaning.
It can take anywhere about 1 hours for the carpet to completely dry. Special, There is no charge to move furniture. We are professionally trained to move your furniture. After the cleaning is completed, we will return it to its rightful place on protective padding as needed. We do suggest you remove items off of your furniture like electronics, plants, lamps and knick-knacks. We will move most furniture that can be safely moved. There are several items we will not move.
We are happy to work with you to correct any situation that may arise. In some cases this can mean spot cleaning specific areas of concern or even completely re-cleaning the area inquired.
Dich vu 24h is carpet cleaning service in Ho Chi Minh city is quick, convenient and hassle-free. Your home and office are back to normal in a flash. It's one more reason Dich vu 24h is carpet cleaning service sets the standard in high-quality carpet cleaning. Visit us on website: https://dichvu24hpro.com
Call us now on 0989 669 591 Mr.Vinh