For many people who are using sofa, sofa cleaning is very necessary. Because sofa cleaning does not only simply clean the surface of the sofa, it also removes most of the parasitic bacteria that are harmful to the health of the user inside the sofa.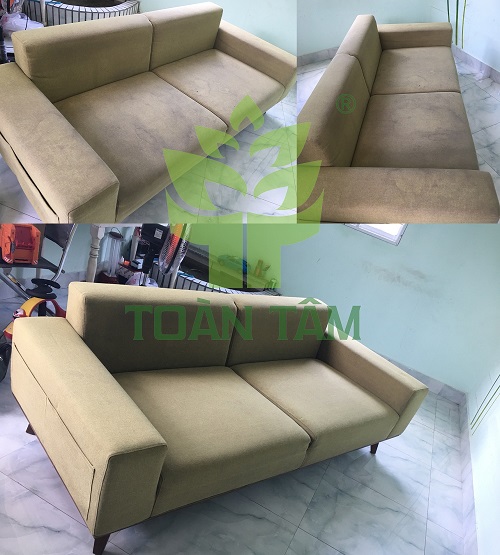 Cleaning the sofa is very difficult, requiring a lot of technical factors and specialized machinery. That is why finding a reliable sofa cleaning service provider is the first choice for users when they need clean the sofa.
As the most professional sofa cleaning service provider, sofa cleaning service in Ho Chi Minh city is always a reliable place for customers whenever they need to clean.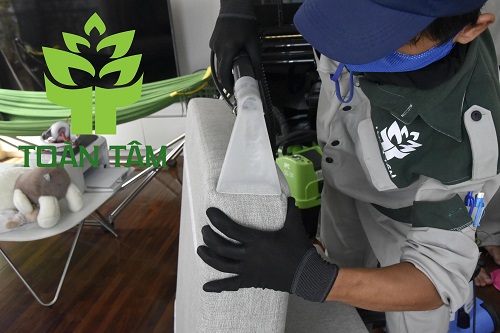 The sofa cleaning process at the SERVICE CENTER AT HOME 24Hr includes these steps:
Move any items sitting on the sofa

Vacuum all sofa surfaces

Spray the appropriate number of chemicals on the sofa to break down the stains with specialized machine

Remove stains on the sofa surface by professional sofa vacuum

Spray one more time with water

Apply professional blow drying process to accelerate the drying time

Move the sofa arrangement to original spot
Professional chemical equipment at SERVICE CENTER AT HOME 24Hr :
Specialized vacuum cleaners, water suckers. (Chemical spray combination)

Machine to wipe away loose dirt

Specialized blowers.

Sofa cleaning chemical with double effection – imported from US

Spray way bactericidal chemical– imported  (using to prevent recurrence of fungal bacteria)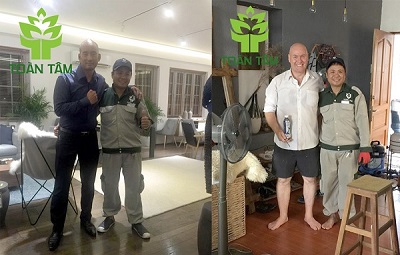 Why our sofa cleaning service are trusted by customers?
Established in 2002, pioneers in providing sofa cleaning service we always adhere to standard of cleaning sofa to bring customers absolute peace of mind.
Staffs are intensive training
We have more thanten thousands of customers.
We are highly appreciated by the experts.
Provide financial invoices to individual's needs.
Price competitive services.
There are discounts for regularly sofa cleaning
Good customer servcies
Provide useful knowledge to care of the sofa.
We commit to providing our customers with the best service quality in Ho Chi Minh city
( district 1,district 2 , district 3, district 4, district 5, district 6, district 7, district 8, district 9, district 10, district 11 ; Go Vap district, Binh Thanh district, Tan Phu district, Tan Binh district, Nha Be )
For more information from the sofa cleaning service in Ho Chi Minh city. You can visit www.dichvu24hpro.com or contact us 0989669591- Mr Vinh –  (028) 37719108  for advice support directly.
Email: info@toantamvn.com – cleanhousevn@gmail.com